Substitutes Have Long-Term Effects on Students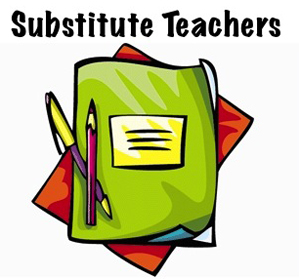 Teachers occasionally take long leaves of absence due to maternity leave, sickness, family challenges and a variety of other personal reasons. This can lead to a long-term substitute teacher coming into school to teach their classes.
"Overall I do not think long-term subs are as qualified as your original teacher," said sophomore Atmika Gorti.
The transition from a long-term substitute back to their normal teacher and vice versa can be a challenging change for students to handle. There are differences with teaching methods, personality and how a class is run. These differences can make it difficult for students to adjust between teachers.
"It is kind of a struggle at first because you need to get used to the change of teachers and a change in teaching style," said sophomore Claire Duckett. "But then after a while you can get used to the new teacher if they're a good teacher. Though it can definitely be challenging at first."
There can also be challenges with learning as the substitute does not always know the topic they are teaching or the capability of the students they are teaching. This leads to gaps that the main teacher has to fill when they come back to teaching.
"It is weird because when your teacher comes back, they do not really know what is going on. Sometimes they have to repeat lessons that we already took," Duckett said.
The support that a long-term substitute offers is often not as specialized as the original teacher which can lead to difficulties when learning and possible grade drops.
"[Having a long-term sub] can take a huge hit on your learning because asking questions on projects, tests, or other things becomes so much more challenging if you don't have a teacher supporting you," Gorti said.
Having a long-term substitute is often a struggle. However, it can also introduce students to new teachers that can have a positive impact on their life.
"Last year, I got a long-term sub who was an absolutely amazing teacher. He made a really big impact on my life. Teaching wise he was one of those teachers that you are always going to remember," Gorti said.