Vote for the best holiday decorations
The leaves are gone and snow is starting to fall. Carols are being sung and every front porch is adorned with glittering lights and wreathes.  The excitement for the holiday season has finally set in.
Whatever holiday students celebrate, there is one thing that always stands out. The lights. Just like the familiar film "National Lampoon's Christmas Vacation," where Clark Griswold strings his house from head to toe in bright yellow lights, families in the South Riding community deck their own homes in extravagant holiday adornments. On Riding Center Drive, nearly every porch is lit up along with other symbols or figures to represent the winter holidays celebrated.
"I see the most decorated houses on Riding Center because all of the white picket fenced houses go together," sophomore Anna Stewart said. "I think traditional lights look really good on a plain white houses."
Most homes are dressed in traditional yellow lights and wreathes, while others are decorated in all vibrant green. Some homes express a patriotic style with flags and red, white and blue lights. Blow-up snowmen and small wire reindeer are also popular decorations. There is always the famous blow-up house on Flemming Drive with their lawn filled to the brim with Christmas balloons, like Santa, Rudolf, polar bears, the Grinch, and Buddy from the movie "Elf."
"I think they put in a lot of work to their house so people will come out," Stewart said. "I think it is nice to have that in our neighborhood because everyone comes together to see that one house."
Whether holiday decor is in the traditional style, or over the top, students at Freedom High School enjoy the holiday cheer present in the homes in South Riding. So, what decorations bring you the most joy? Vote for your favorite below!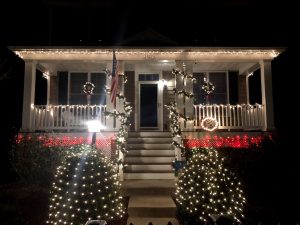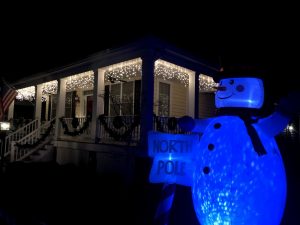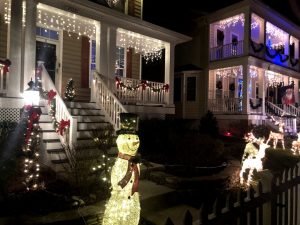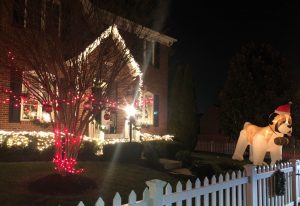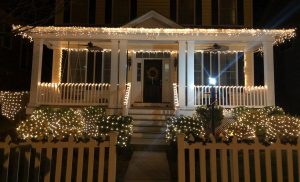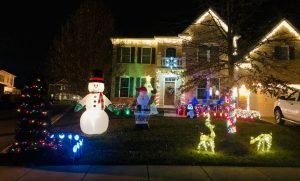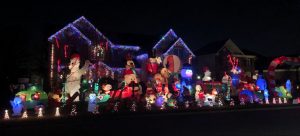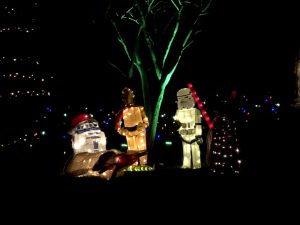 [polldaddy poll=10189940]