You sit, anxiously waiting for the result with your fellow classmates as they start calling the names of those who placed in your event. Did you pass your competitive test? Did you present yourself well? Will you make it through to the International Career and Development Conference (ICDC), the final level of competition?
These were some of the thoughts of the 67 FHS DECA members who traveled to Virginia Beach for the State Leadership Conference (SLC). The students had qualified for states at the district competition earlier in the year, and each competed in unique events at SLC. For some, such as junior Cristiana Barno, this was their very first time qualifying for states, but for others, such as Grace Maloney and Inaya Zubair, this was their third or fourth year.
"It was honestly one of the most fun experiences I've ever had," Barno said. "I spent the weekend with amazing people doing something I really love. I got to meet new people and really experience business concepts firsthand."
Barno competed in an event called Professional Selling. This event entails a test— half of her score— and a presentation on a specific topic assigned before the event; the presentations are presented at the state conference for the other half of her score.
"I prepared for the exam portion by taking a bunch of practice exams, but I mainly focused my energy on the actual presentation," Barno said.
For junior Grace Maloney, this was her third state competition. She is the current FHS DECA vice president and loves seeing everyone get rewarded for their hard work at SLC.
"As an officer who tries to make sure everyone is prepared for competition, it is [so] rewarding to see that the workshops you planned really helped the members of the club improve their projects and presentation skills," Maloney said.
Maloney placed first in her event and will be moving on to ICDC along with 14 other club members. One of her fellow officers, Zubair, also competed. While she didn't move on, she found the conference a valuable and fun experience.
"[My favorite part] was spending time with people who share similar interests and networking with other people from all over Virginia that could one day be leading our world's greatest businesses," Zubair said.
Maloney agreed that DECA as a whole has taught her very valuable skills that can be applied in the workplace.
"DECA really helps build a strong foundation of presentation, marketing, and speaking skills that are necessary in any profession or career," Maloney said.
ICDC will take place in Orlando, Florida from April 27 – 30.
For a full list of results from SLC, you can visit the FHS DECA Twitter page @FHSEAGLESDECA. If you have any interest in joining DECA, talk to one of the officers or marketing teachers for more information!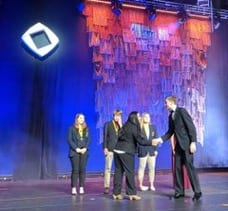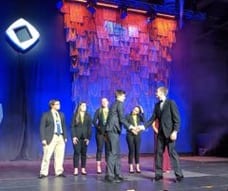 [All photos provided by Mrs. Heavener]