Freedom's Girls Lacrosse deput since winning state championship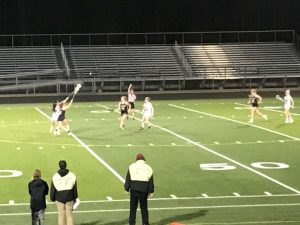 Nine months later, the Freedom's girls lacrosse team made their first debut back since their state championship. As the returning state champion, they have big shoes to fill. Competing against a team in 6A, Herndon High School, gave them a chance to play against a new team. Three weeks of indoor practice, the girls finally got the chance to get out on the field. Herndon won against, 16-8.
"I feel the game went pretty well, understanding that we had only had one outdoor and the rest indoor practices, but I see know what we need to improve upon," said sophomore Lindsay Ahn.