Bullying the Competition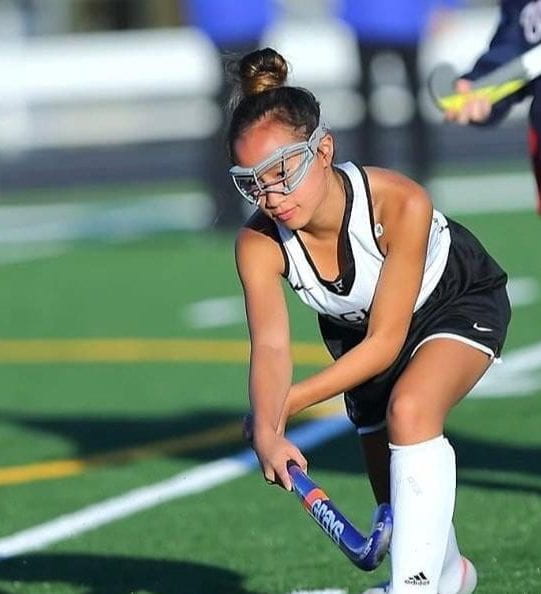 During the fall, all the sports attention goes to the football team. However, the field hockey team deserves recognition for their 12-3 regular season record. The team started their season with an impressive five game win streak, beating Tuscarora (twice), John Champe, Loudoun Valley and Kettle Run.
Although they lost to Riverside on Monday, Oct. 21, they placed themselves in a great position going into the regional tournament with a home win on Wednesday, Oct. 23. Freedom's field hockey team defeated Rock Ridge 3-0.
"This win was a way to fix all the mistakes we made in the Heritage game," sophomore Kaitlinh Nguyen said. "During the Heritage game the players of the game showed new skills, but our overall attitude is why we lost."
The Heritage game was on Sept. 23 and it was one of the few games Freedom lost with a final score of 2-4.
In their Oct. 23 game against Rock Ridge, all three goals were scored by seniors. One goal was scored by Julia Tubridy, and the other two by Sally Steppling. This was also their senior night, making the win all the better.
"For the senior night game, we went into it with the best possible attitude," Nguyen said. "Winning this game put us in the best position going into our first ever regionals. Freedom Field Hockey has never worked so hard in a season and been so successful in district rankings. Last year our Coach Atillio passed away the day before senior night, and a lot of the seniors also wanted to win this game for him."
On Wednesday, Oct. 30, the Eagles played their first regional game, defeating Robert E. Lee High School 5-0. Their next game is against Riverside High School on Monday, Nov. 4. The regional tournament is single elimination, so it is vitally important that the team wins every game. Good luck Eagles!