Masks Become a New Way of Self-Expression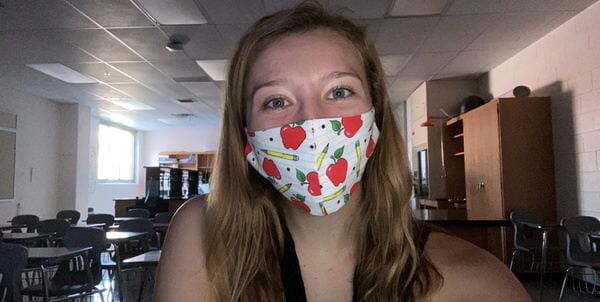 Since COVID-19 hit, students and teachers of Freedom have started using their masks to express their interests and passions.
"I like the mask because my friends bought it for me in DC because they know how much I love teaching, and I think it's really cute and fun to have a teacher themed mask," said Hailey Dyke, FHS science teacher.
It's not just careers or potential careers that are being displayed. Movie characters are featured, too!
"Iron man is my favorite marvel character, and I thought it would be cool to have an iron man mask," said junior Nick Werderman.
As these members of Freedom have shown, this new form of art can both keep us safe and true to ourselves.