Senioritis Causing An Early Graduation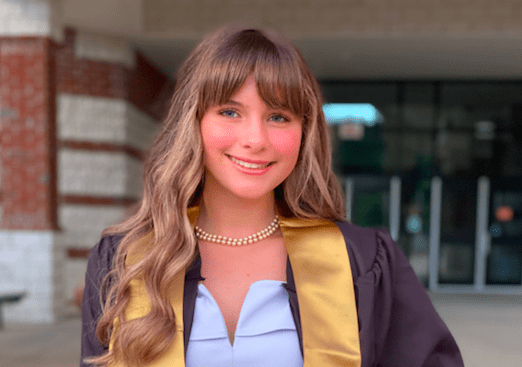 As second semester is around the corner, many seniors are getting back college acceptances and have begun planning for the future. Planning comes with a whole lot of senioritis. The lack of motivation starts to kick in for many who are ready to take the next step in their lives. 
For Freedom graduate, Maddy Roney, her senioritis seemed to kick in a bit earlier than most. As classes turned virtual back in March, Roney decided to take matters into her own hands by graduating early. 
"When COVID-19 became an issue, I realized an advanced diploma wasn't worth 6-8 classes through Zoom," Roney said. "All of the fun was taken out of senior year, so I decided to take the last two required classes over the summer."
Without COVID-19, Roney explained how never in her wildest dreams did she think she would graduate and head off to college a year early. 
"My mother heard this idea from another mom that posted on Facebook how they were graduating early," Roney said. "We worked it out with my counselor, the director of counseling, and principal Fulton, because he had to ultimately sign off on it."
Spending the summer road tripping up and down the east coast cramming as many ACT tests as Roney could find was not the hardest part of the process, it was taking the leap of graduating early. 
"I heard about this in March when our options were still in person or hybrid, so it was difficult to make the decision," Roney said. "In the end, I just figured with the amount of senioritis I had as a junior, there was no way I could last any other environment than in person."
Now after celebrating the graduation, Roney said it started to feel real. Roney decided to take online classes at Brigham Young University- Idaho (BYUI) as she waited for other acceptance letters for the winter 2021 semester. 
"I am finishing my first semester on Dec. 17, and I am going to Utah after News Years. I am excited to go on campus and actually be around people finally," Roney shared. 
Roney is doing well and is majoring in history. As a former eagle and a part of the Uncaged Staff, soar eagle, soar!