Chaudhry named principal of Freedom High School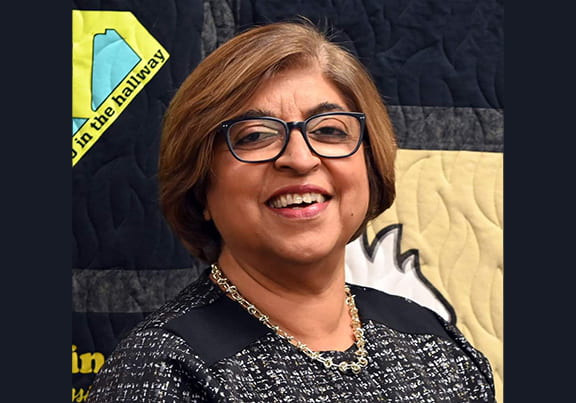 On Jan. 12, 2021, the Loudoun County School Board appointed Neelum Chaudhry principal of Freedom High School.
Chaudhry was named interim principal after Douglas Fulton accepted the position as Director of School Administration effective Jan. 4.
In a letter to staff and parents, Chaudhry wrote, "I am both honored and humbled to accept the position of principal of Freedom High School, starting January 13, 2021."
FHS opened its doors in 2005, and Chaudhry was hired as an English teacher and has served as the English department chair, testing coordinator and assistant principal.
"Each position has helped me grow professionally as I have worked with an incredible community of students, families and staff," Chaudhry wrote. "I have lived in South Riding since 2001 and I am proud that my children graduated from our school, giving me both a parent and staff perspective."
Looking to the future, Chaudhry plans to, "pursue academic excellence, and keep wellness and equity at the center of everything we do.
Chaudhry closed her letter with the FHS motto, "Where there is Unity, there is Freedom."