Project HEART: Let's Spread the Word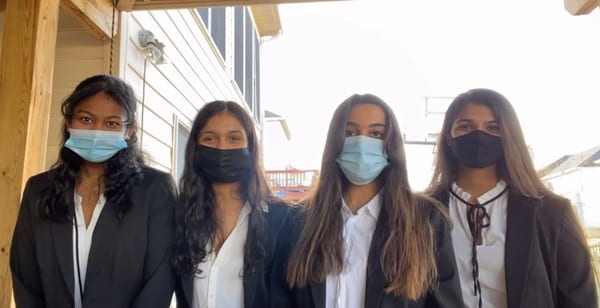 Despite COVID-19 restrictions, many students at Freedom High School have stepped up and found ways to make meaningful uses of their time outside of "school." One particular club, HOSA (Health Occupation Students of America), was actually introduced to the Freedom community this school year and has gained much attention from students interested in the healthcare/business field. 
"I joined HOSA because I was interested in learning more about the healthcare field and spreading awareness about significant health issues in our community. I also think joining might help my peers and I understand the empathy, knowledge, hard work, and perversence linked to health and research," junior Shruti Adavelly said.
HOSA is a club in which students prepare to compete individually or in teams for a particular event. There are a variety of events to choose from, such as debates, community projects, career exploration, leadership events, public speaking and so much more. Adavelly, along with juniors Khushi Gandhi, Divya Kumar and Dhiya Srikanth, decided to compete together in the Community Awareness event.
"My group and I chose to do Community Awareness as our HOSA event because we wanted to increase the community's understanding of certain taboo topics," Kumar said. "We thought that by participating in this event, we could further our community as a whole and play a role in maintaining public health."
The Community Awareness event challenges teams to educate the community on a particular health/safety issue. Adavelly's team launched Project HEART, a campaign dedicated to raising awareness about eating disorders. 
"We organized events or community touch points and wrote an article to inform people about the growing problem of eating disorders among teens," Srikanth said. 
The team also took efforts to raise awareness via social media platforms like Instagram. There they hope to amass a larger audience and effectively spread the message. 
"We hope to break the stigma surrounding eating disorders in our community, and possibly beyond that," Gandhi said "We want people to understand that there are many resources available for help and that they are deserving individuals. Especially with the fragile minds of growing teens due to today's media, the goal of Project HEART is to make people recognize their true worth and become comfortable with talking about their struggles." 
[embeddoc url="https://uncagedfhs.org/wp-content/uploads/2021/02/Project-HEART-Article.pdf" download="all" viewer="google"]