10 Ideas to Start the Summer Off Right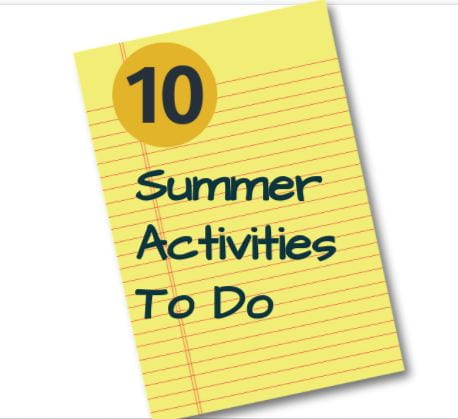 With the end of the school year quickly approaching, the summer bucket lists begin to form. Living through a global pandemic is not an easy task, especially navigating all the changes and adaptations made over the year. Summer is a time to celebrate our accomplishments and finally relax, here is a list of the top 10 things to do to start the summer off right;
Go on a Hike- Explore the many trails along the Shenandoah and Blue Ridge mountains. Hiking is a great way to explore the outdoors and stay active throughout the summer.
Visit a Pool or Beach- Whether it's taking a little road trip to a beach or just hitting a local pool, both provide a refreshing start to the summer.
Grab Dinner with Friends- Check out the abundance of restaurants the DMV has to offer and grab some friends to try out a new food place.
Go on a Road trip- Whether it's with friends, family, or yourself, pack up and take a road trip to a destination of choice. Road trips allow quality time with others or even yourself while including the experience of a vacation as well as a fun journey to get there.
Visit an Amusement Park- King's Dominion, Six Flags, and Busch Gardens are all located in the DMV area and are great amusement parks to hit during the summer season.
Have a Picnic- Find a location outdoors and set up a traditional picnic with a spread of food and enjoy the surrounding nature.
Explore New Local Areas- Look online and find new areas and experiences around the area that you may have never heard of. Test them out and see if a new favorite spot is discovered.
 Drive-In Movie- Go to a movie but make it old-fashioned style with a drive in movie theater. Set a car up with pillows and blankets and venture out to an outdoor movie setting.
Reading- Reading is a year-round activity, but summer is always a great time to install new habits such as picking up a good book to read throughout the season.
Camping- Backyard camping or camping at a camp site are both classic summer activities to start off the summer season and indulge oneself in nature.