FHS Clubs Are Ready For New Members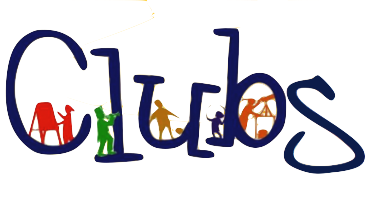 Freedom High School offers over 70 clubs and activities to participate in. Now that Homecoming is over, many students are eager to socialize with their peers after spending the pandemic inside with no human contact. What types of clubs are students interested in? 
"I feel like there should be clubs about sharing fictional stories by students," said Emmie Duong, a sophomore at FHS. "Other students will enjoy listening to the stories and can give constructive criticism to make the stories they hear better."
Although there are clubs like Bible Study, the National English Honors Society (NEHS) and the Project Lit Book Club, students might like to join a more casual and less academic-based club, formed purely out of their love for writing and reading stories. Most importantly, have it be run by fellow students.
When asked which clubs she thought would be most popular, Duong responded with Volleyball Club, Campus Kind Club, Drama Club and National Honor Society.
Although not in any club at the moment, when asked which club they would be interested in joining personally, Duong responded with the Theatre-ITS/Drama club.
"I've been thinking about joining more than one club this year," Duoung said. "I might join JAM Club since you said you had a lot of fun."
The JAM Club, short for Japanese, Anime, and Manga club had their interest meeting on Tuesday, Oct. 5.
"I mean, as always, it's always board game club," said Grace Nguyen, a senior and leader of the JAM Club, after being asked which clubs would be most popular. "Probably, the Gaming League and Board Game Club. Actually, Anime Club is pretty popular now. We have a full room. And yes, Step Team's are also really popular. I think K-pop Dance club."
More students seem interested in joining clubs this year, as opposed to last year when everything was almost strictly digital, and the only students who came in person weren't offered clubs to join.
"[Students are] probably more interested because two years worth of kids didn't get to do clubs. We also didn't get a club expo this year," Nguyen said.
Students are now also being able to become club presidents of their own clubs, as long as their idea for a club is approved by the school and a sponsor.
It's possible students could be interested in being club leaders themselves, or they might already be one.
"It is my first year but I mean, besides just being organized, it's a lot of fun," Nguyen said. "It sometimes feels like homework, but it's fun."
The reception for how students will receive joining new clubs this year will be unforeseeable considering the current world circumstances. However, there is one thing clear. The many possibilities of clubs to join and the potential of the activities to do in them are huge.