Race for Virginia's Governor is Heating Up
With the state elections coming up, many seniors will be eligible to vote for the first time. In light of this realization, here's a little research into each campaign in order to provide Freedom's future voters with the basic information they need to know in order to make a good choice on who they vote for in this gubernatorial election.
The first question that anyone should be asking themselves is "Who is actually running for Governor?" The answer to that is simple. Terry McAuliffe is running with the Democratic party, and Glenn Youngkin with the Republican party. Each of these candidates have very different histories in the business of politics, with McAuliffe being a career politician and former Governor of Virginia, and Youngkin being a successful businessman and CEO, a newcomer to the political world. These candidates have helped to contribute to one of the closest gubernatorial elections in Virginia's recent history.
Candidates Views for Virginia's Future.
Gubernatorial candidate Terry McAuliffe has stated his opinions on multiple issues, with the matters being found on his official election page. McAuliffe believes in forwarding civil rights and voting rights, bringing businesses back to Virginia while also raising salaries, bringing access to quality and affordable healthcare to Virginia, increasing the clean energy economy to fight against climate change, and most importantly for him, making large investments into the Virginia school systems to help build a better future for our children.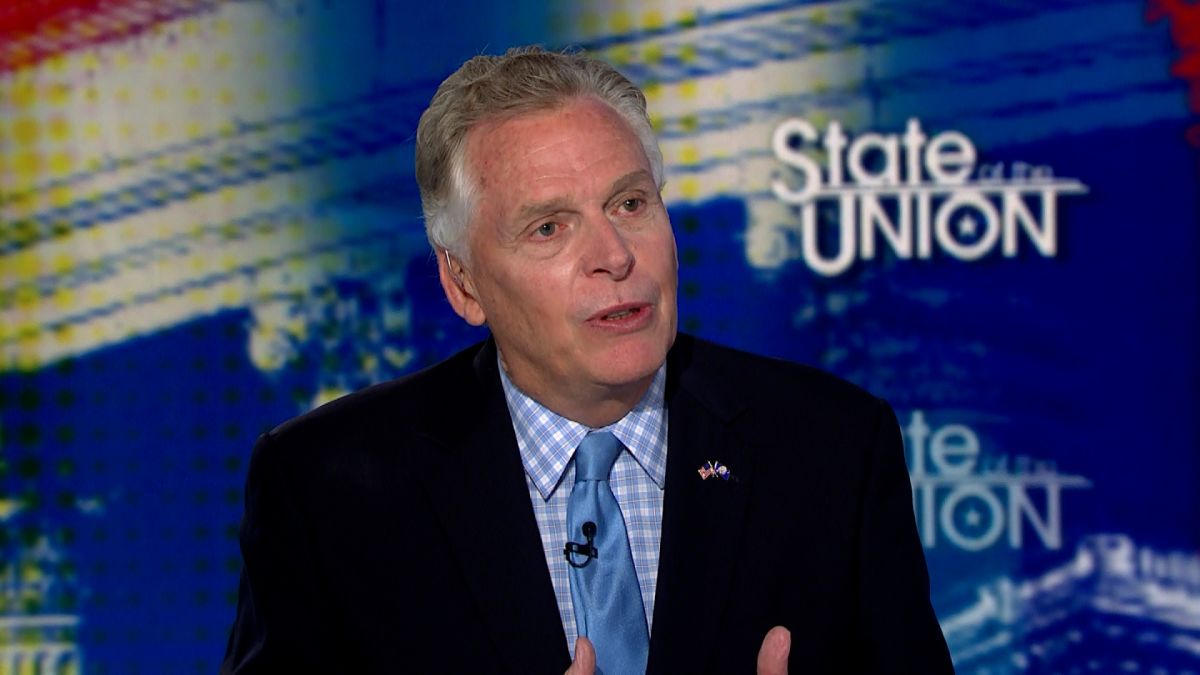 Gubernatorial candidate Glenn Youngkin outlined his plans more concisely on his website, stating that his goals are to "Create 400,000 jobs and make sure every student graduates career or college ready." going on to say he is willing to cut regulations on businesses in order to bring these jobs back to Virginia. Youngkin states within his 'Game plan' that he intends on lowering the taxes on households to ease the burden of inflation and taxation, and returning to Virginia's high standard of education, pledging to ban Critical Race Theory and empower parents with 'real choices' in their school systems. Youngkin makes his view on law enforcement clear as well, stating he will defend our police, not defund them, save our failing mental health system, and ending human trafficking within the Commonwealth of Virginia.
Views on issues important to our students.
When asking our Senior class about issues that concerned them, Senior Ethan Twombly responded, "Global Warming, rising housing costs, and college debt." Here is how the candidates view these current issues.
Global Warming
McAuliffe has stated that he will attempt to build a "Clean energy economy" to combat global warming.
Youngkin believes currently that the more important task at hand is rebuilding a economy post Coronavirus.
Housing Costs
McAuliffe believes that increasing state spending on cheap and affordable housing is the solution.
Youngkin believes in removing the grocery tax to allow taxpayers more money to use for spending.
College Debt
McAuliffe wants to spend government money on relieving student debt.
Youngkin is of the opinion that taxpayer money should not be used to pay off student debt.
Go out and vote!
Now that you know a little bit about each candidate, all that can be asked is that you remember to go out and vote, whether it be by mail, absentee ballot, or in person at the polling stations. No matter how you choose to vote, it is important to do so as a citizen of the United States and a resident of the Commonwealth of Virginia. Remember, every vote counts, so make your voice heard.