"The Lottery" Is Here To ROCK Your World!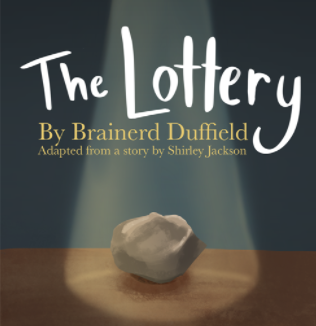 Come one, come all to Freedom Theatre's production of "The Lottery" by Brainerd Duffield on Tuesday, Oct. 26, 7 p.m. Freedom presents the thrilling tale adapted from a story by Shirley Jackson.
"I'm excited," said Rachel Wickham, Freedom theatre teacher. "It's our first live performance this school year! I'm excited for our students, for our advanced students. I'm excited for them to perform tonight and I'm really proud of the work [theatre students] all have done over the past few weeks to pull this together."
The showcase has drama! Twists! And a compelling plot that will immerse you into the story! 
"I feel like the play is a great one to perform for the school since many students have read it in their English classes already, so they're already familiar with the story." said junior Nikita Shah, who also plays Old Man Warner in "The Lottery." "Also, the play itself is great and so fun to do since there are so many different and hilarious characters along with the unique storyline."
So be sure to come out and support your peers as they enter an old fashioned town, trapped in its own traditions.