Students Participate in Job for a Day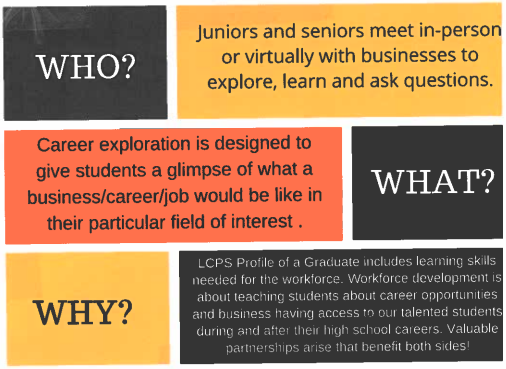 Job For A Day is typically in November, after the first quarter, where juniors and seniors will follow someone in the field of work that they chose. This year, it's scheduled for Nov. 8-9. 
There's everything from agriculture to data science. Normally, approximately 30 students that take advantage of this opportunity every year from Freedom High School. Not a lot of people know about the program, such as how many slots are open or how many companies are offering their services. Companies like Noral and Janelia offer their services year after year with slots open up to 10 people. 
"What better way to learn about possible future careers than to shadow that career for a day, sloths are limited," said Lisa Woods, a career counselor at FHS.
With just about 50 companies offering slots from anywhere between two and 10, there are plenty of spots to explore especially with the days being virtual and in person. This year it was made more accessible than ever to explore different fields of work. Exploring fields of work is especially good for high school students. They can explore specific careers and potentially inquire about internships. 
Get more information from the career center, or contact Lisa Woods.