Music Video Review: "Malibu Nights" by Paul Klein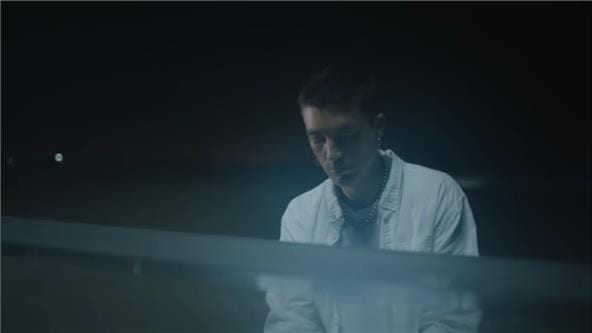 "Malibu Nights" was released on Oct. 5, 2018 and the music video was released on the Oct. 16. The video was directed by Isaac Ravishankara and features one member of Lany, Paul Klein, singing and playing the piano. "Malibu Nights" was written by Paul Klein and Sasha Sloan and produced by Jason Baum.
Paul's song focuses on his heart break and him trying to get over it. He's playing the piano on a beach at night with calm waves splashing him as he plays. As the video progresses the waves pick up as Paul goes deeper into his true feeling of how his heart aches. At the near  the end of the music video Paul is almost submerged into the water symbolizing him drowning in the feeling of heart break.  
According to Klein, the song was never meant to materialize into anything huge until he finished making the first song "Malibu Nights." Klein's inspiration for his song came a night before his 30th birthday. He was enjoying a great dinner and exchanging laughs with his friends at Nobu in Malibu. He explains this was the first night in awhile that he had enjoyed. Which led him to the thoughts of all the pain and sorrow he was once feeling before.