Difficult Disappointments: "The Bachelor" Season 23 Review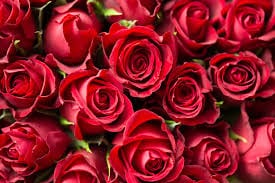 After 10 drama-filled weeks, season 23 of the hit reality franchise "The Bachelor" has come to a bittersweet end. Our Bachelor, Colton Underwood (27), a former San Diego Chargers player and creator of the Legacy Foundation, has fallen in love with Cassie Randolph (23), a speech pathologist and surfing enthusiast. From the first rose ceremony to the two-part finale, this season has proved to be one of the most exciting and most controversial ones yet. Leaving the more personal commentary of the contestants and their relationships on Twitter, there is plenty to criticize about the overall production quality of the show itself.
Firstly, I'd like to define "cliffhanger" to ABC: "an ending to an episode of a serial drama that leaves the audience in suspense." The paradox of repetition was completely lost on the producers this season. Although their tactics were effective in engaging uncritical viewers, the rest of Bachelor Nation had a serious case of "fence" fatigue. Will he or won't he? To jump or not to jump? Then, finale Part 1 felt like 25 minutes of actual content stretched over two hours. The Bachelor alum have had their own seasons. We don't need to seem them again… and again… and again. Despite him being my spirit animal, I also didn't need to see Chris Harrison as often as I did these last two weeks. Overall, there was severe over-exaggeration of certain elements with high buildup and devastatingly low payoff.
For us die-hard fans, the last few episodes brought back some unpleasant memories, Underwood largely reminiscent of Juan Pablo Galavis and Arie Luyendyk. Of course, every contestant (and future Instagram model and/or Fab-Fit-Fun ambassador) deserves to do what's best for them, but you can't do it without judgement on broadcast television? The unconventional ending, aka, one lacking a Neil Lane diamond, was disappointing to audiences.
I can only hope Hannah Brown's season proves to better. We'll see you then!