Top 5 Most Underrated Movies of All Time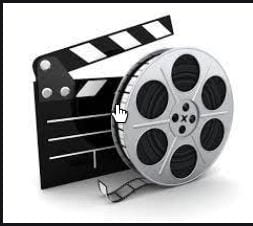 All out of good movies to watch? Are the old favorites just not satisfying you anymore? Well, look no further than this list of the top five most overlooked movies of all time. Here, there are hidden gems of all genres, cinematic masterpieces that everyone somehow forgot about. Pick anything from this list, and you're guaranteed a good time!
#1: Stardust
Tristan Thorn (played by Charlie Cox) is on a quest to retrieve a fallen star for the love of his life. To do this, he must travel to the magical kingdom of Stormhold, where he realizes that the star is not a lump of rock, but a young woman called Yvaine (Claire Danes). Meanwhile, the king of Stormhold has just died, and issued a quest to all his heirs to find a necklace, which will grant them the throne. Additionally, a coven of witches also seeks the star in order to kill it and gain immortality. All the characters' paths meet in a thrilling tale of high fantasy right on par with The Princess Bride. Starring Michelle Pfeiffer, Robert De Niro and Henry Cavill, this is one movie you'll be certain to watch again. To be honest, I'm not sure how anyone missed it in the first place!
#2: Jumpin' Jack Flash
This one's a bit of an oldie, released in 1986. It stars the notorious Whoopie Goldberg, who plays a sassy bank worker by the name of Terry Doolittle. One day, while connecting with customers via her computer, she comes across a mysterious user calling himself Jumpin' Jack Flash (Jonathan Pryce) (named after the hit song by the Rolling Stones). Soon, she discovers he's really a British agent trapped behind enemy lines, and being hunted down by the KGB. Terry resolves to help him, getting the attention of the KGB herself. In this comedic spy flick, Terry sneaks into parties, gets involved in gunfights, and even gets trapped in a phone booth, all to save a mysterious man on the other end of the computer. Will she succeed? Watch Jumpin' Jack Flash to find out!
#3: Queen of Katwe
Released in 2016 (and based on a true story!), Queen of Katwe follows young Phiona (Madina Nalwanga), who struggles with life in poverty with her family in Katwe, Uganda. However, her luck changes when she meets Robert Katende (David Oyelowo), who teaches her how to play chess. Eventually, she becomes skilled, and engages in international competitions, giving her an opportunity to grant her family a stable life. This movie is artfully put together, and connects the viewers with the characters like no other sports movie out there. Enjoy chess? Enjoy history? Give it a look!
#4: Galaxy Quest
A comedic sci-fi film, Galaxy Quest is about a group of actors just barely scraping by in the lingering fame from their since-ended space opera television series. However, their adventures have not ended, as a race of alien beings, thinking they're actually intrepid space heroes, recruits them to fight an alien race that threatens to eradicate them. They'll have to put their heads together to find a way to rescue the aliens and not look completely incompetent while doing it. Starring Sigourney Weaver, Alan Rickman and Tim Allen, this film will have you clutching your stomach with laughter.
#5: Passengers
In a spaceship full of cryo sleeping humans on their way to a new life on a new planet, what if you woke up before the journey ended? And ALONE. Jim Preston (Chris Pratt) is in just this situation. After a few years of living a life of depressing loneliness, he falls in love with Aurora Lane (Jennifer Lawrence), a fellow passenger still in cryo sleep. In a moment of desperation, he wakes her up. Will she find out why she woke up? Will their romance be successful? And will they somehow fix all the mechanical problems on board the ship? Watch Passengers for a heart-melting sci-fi romance.