Freedom remembers Mrs. Abdullah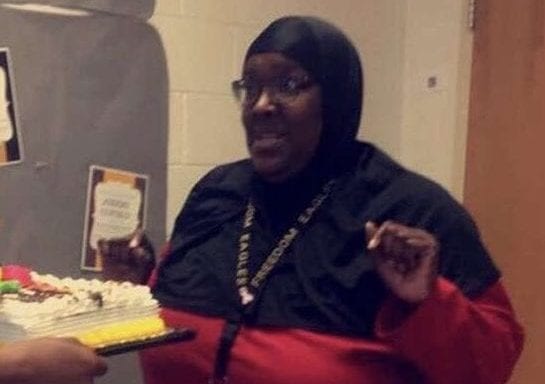 On Nov. 26, Freedom special education teacher D'Andrea Abdullah passed away after a battle with an illness. Abdullah, who has been a teacher at Freedom since 2016, was an integral part to educating students in core classes such as world history, geometry and English. Given her prior experience in the legal and child welfare fields, it is no surprise that Abdullah was known as a thoughtful and intelligent educator who aided many students during her time at the school.
"While the year progressed, she used to talk to me about how I need to carry myself [and] how I should be acting as a young African American," said Jeremy Cofield, FHS graduate. "She taught me so many life lessons in that class and she was just a joy to be around."
Abdullah was known for her valuable life lessons that provided many students like Cofield with new perspectives. In her advisory class, she consistently reminded her students about life's bigger picture and made sure that she was always there for them.
"She taught me that no matter how hard life gets you [have to] keep pushing and be happy and just let it all workout for itself," Cofield said.
"I always liked her because [Mrs. Abdullah] was one of those teachers that treated her students like family and was always so caring towards us," said Jillian Pippins, FHS graduate. "She would be there when we'd have problems going on in our lives, and being that a lot of the students she grew close to were African-American, she could relate to some of those problems that we faced. She wasn't at Freedom High School to just teach, she was there to engage with all of her students."
Students and faculty also remember her as an avid Texan who loved her football, and was not afraid to engage in some playful sports banter from time to time.
"I met her my junior [while] she was another teacher in my English class, and we immediately got along because of sports," Cofield said. "She was a Cowboys fan, and I was Redskins fan, and that's how it started."
In just a little over two years at Freedom, Abdullah clearly made a significant impact on students' lives. Despite being affected by her illness in her last two years, Abdullah always had a smile on her face and maintained an optimistic outlook. Our thoughts and prayers are out with her family at this time.