Battle of the Books: How it's Changed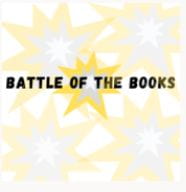 Battle of the Books is a bookworm and trivia nerd's ultimate dream. In this club, students read a selection of predetermined books, along with students from other schools in the county. They then go head-to-head in a trivia competition, where knowing the books inside and out will help them answer the questions the judges throw at them, earn points and ultimately lead their team to victory.
Each team has a designated writer, who writes down the agreed upon response to the question before time runs out. Then the team's speaker will read the answer aloud, when the judges prompt them.
These heart-racing competitions used to take place in person, with whiteboards to write on, and teams crowding around them, clamoring for a spot at the center to get their scribe's attention.
Now, the competitions are on Google Meets, and the teams collaborate on Google Hangouts before the scribes submit their answers in a Google Document. The reading load has lessened, with only a few books every few months. But, most of all, the team count has shrunk. Now, the Freedom High School Battlers only have about 10 members, whereas last year, there were more than twice that.
However, as Barbara Oliphant, FHS Librarian and sponsor of the club said, "We have tried to keep the fun, competitive feeling with our virtual competitions, and having two competitions this year with Independence High School has doubled the fun."
Love to read? Love to answer questions? Love to show school spirit? Contact Oliphant if interested in joining Battle of the Books!