Student's Enjoy First Holiday Season Since the Pandemic
Rise in COVID-19 causes concern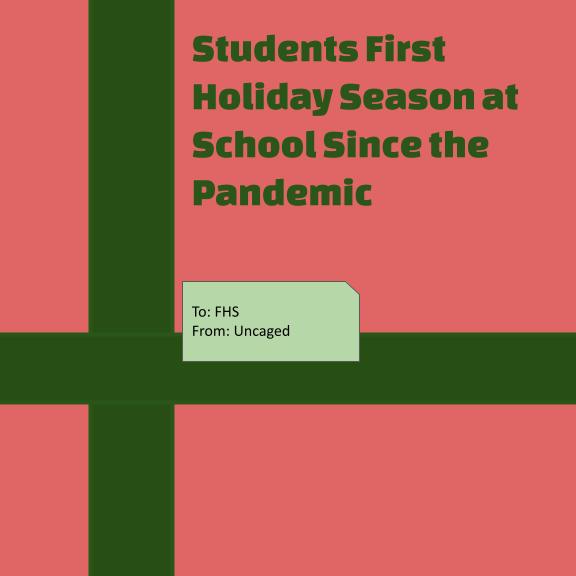 After a year of spending time alone in quarantine, the school year has started and students recently spent the holidays with friends in school. During last year's holiday season, students were not able to spend time with friends at school and participate in certain holiday activities, such as having class parties and exchanging gifts. However, this year, students are back in school and are able to spend more time with each other and meet new people. 
Recently, there has been an outbreak of the new COVID-19 variant. Students are expressing their concern that they may have had during winter break.
"I was excited to spend time with my friends and family after a long time, but I was concerned about the rising COVID-19 cases around me," said Karolina Beardslee, a sophomore at Freedom High School. 
Beardslee stated many of her friends and family members got sick over the break, resulting in her not being able to hang out with her friends and celebrate the holidays with her family.
"I was disappointed about not being able to spend the holidays with friends; however, I knew that it was best to keep myself and others safe," Beardslee said.
Beardslee noticed that the numbers went up over winter break most likely because of the amount of travelling and the lack of social distancing. Along with the variant, people have been letting their guard down recently, causing the cases to rise. 
However, Beardslee is grateful that she was at least able to communicate with her friends and continue to see them in school. She hopes that in the future, she will be able to spend the holidays without worry.